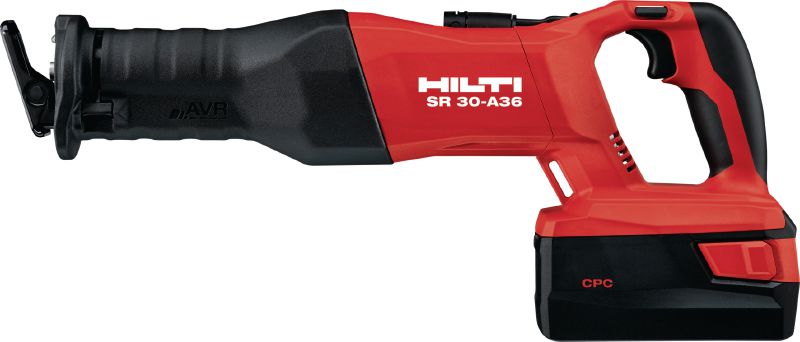 Move cursor over image to zoom.
Click on image to zoom.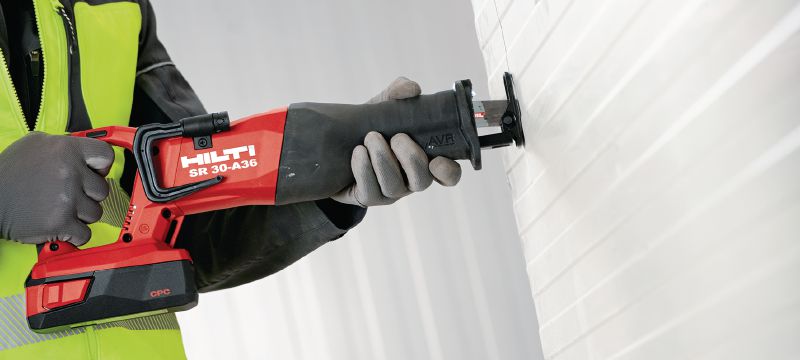 Move cursor over image to zoom.
Click on image to zoom.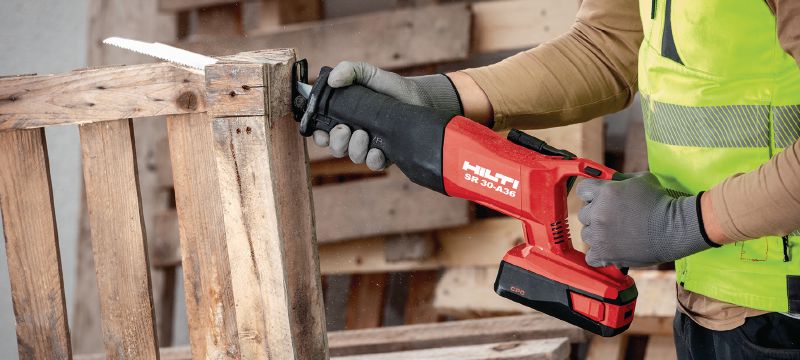 Move cursor over image to zoom.
Click on image to zoom.
SR 30-A36 Reciprocating saw
New product
Item #r5962277
Cordless 36V reciprocating saw engineered for extremely heavy-duty demolition and cutting to length with minimal vibration and advanced ergonomics
Base material: Metal, Wood, Brick, Lightweight concrete
Stroke length: 32 mm
Stroke rate: 2800 strokes / minute
More technical data
Features & Applications
Features
Extremely powerful cordless recip saw built for your heaviest demolition work – including structural steel and masonry
Advanced ergonomics with Active Vibration Reduction – designed to give you a firm, two-handed grip for slicing smoothly through tougher metal, wood and construction materials
Redesigned keyless blade clamp – now even easier to use, minimising the time you spend changing blades
Near-dustless operation – simply connect the optional SR DRS adapter and a compatible vacuum cleaner
Brushless motor – virtually maintenance-free to minimise tool downtime
Applications
Demolishing structural steel and other heavy metal part
Demolishing multiple materials simultaneously – such as at windows and doors
Cutting thick wooden beams with metal inserts
Cutting chrome steel and cast iron structure
Cutting thick-walled steel pipes up to 150 mm diameter
Services
Hilti Tool Service
3 days or free
3 or free: get the tool serviced and cleaned in 3 days flat or there is no charge
Servicing is free of charge for up to 2 years, including wear and tear, pick-up and delivery
After the no-cost period, repair costs are capped at max. 40% of the price of an equivalent new tool
3-month no-cost period after each repair
More information about Tool Services
Fleet Management
We manage your tools so you can manage your business.
More information about Fleet Management