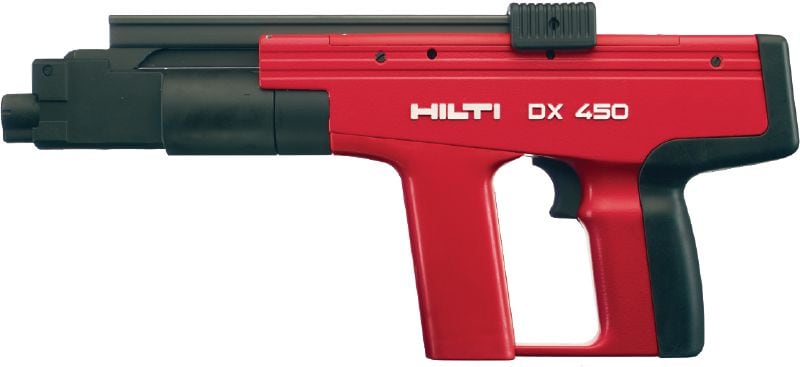 Move cursor over image to zoom.
Click on image to zoom.
DX 450 SCT Spray concrete testing tool
New product
Item #r1666527
Semi-automatic powder-actuated tool for sprayed concrete testing
Dimensions (LxWxH): 350 x 44 x 175 mm
Weight: 3.17 kg
Fastener intake: Single
More technical data
Features & Applications
Features
Highly reliable due to use of a standard procedure in accordance with EN 14488-2
Well proven - in worldwide use for decades
Complete system available, including test gauge
Applications
Quick measurement of the early strength of sprayed concrete
Services
Hilti Tool Service
3 days or free
Servicing is free of charge for up to 2 years, including wear and tear, pick-up and delivery
3 or free: get the tool serviced and cleaned in 3 days flat or there is no charge
After the no-cost period, repair costs are capped at max. 40% of the price of an equivalent new tool
3-month no-cost period after each paid repair
More information about Tool Services
Fleet Management
We manage your tools so you can manage your business.
More information about Fleet Management