SMART IMPACT WRENCH WITH ADAPTIVE TORQUE TECHNOLOGY
Achieve ICC-ESR and ETA certification for anchor bolt installation into concrete with the introduction of the new Adaptive Torque System

Over-torqued and under-torqued anchors are among the most common causes of failed jobsite inspections
Independent studies have identified poor construction procedures as one of the main causes of structural failure, while the American Construction Inspector Association reveal that over-and under-torqued anchors are the number-two reason for failed jobsite inspections.
And maybe it is no wonder, when the available tools do not match the current demands. To correctly install an anchor your choices are between a slow and imprecise torque wrench, cumbersome torque bars or a powered impact wrench, which lets productivity soar while safety and reliability slump.
Now, with Hilti's Adaptive Torque (AT) system, you don't have to compromise.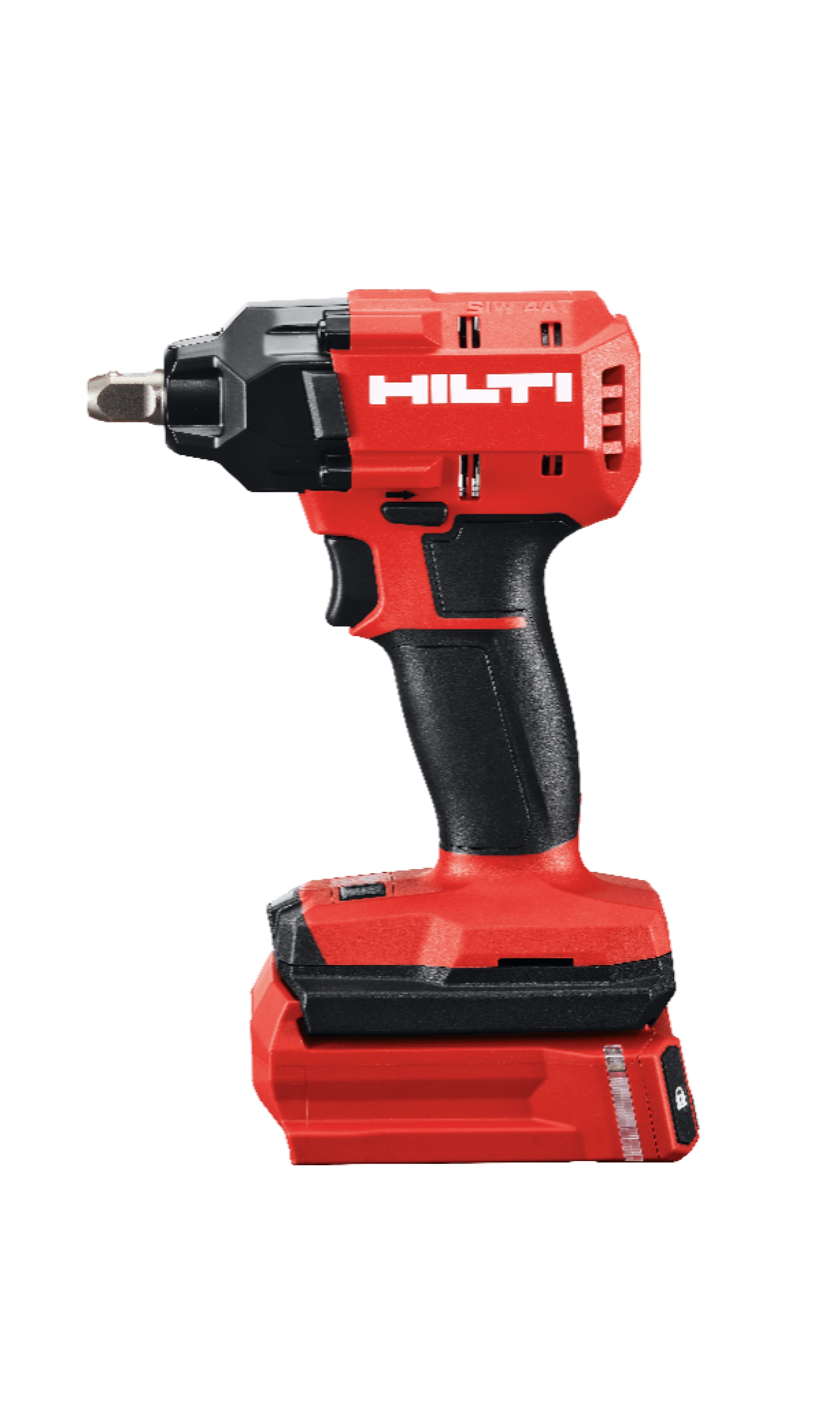 The AT system is made up of four components:

SIW 4AT-22 cordless impact wrench: With intelligent electronics, a more robust anvil and a sleeker front part which can reach into tighter spaces.
SI-AT-22 module which is a small, very light interface which slots in between the impact wrench and battery and crunches live data from the SIW 4AT-22 to recognize when an anchor has been correctly installed.
Documentation software so that the SI-AT-22's job history can be transferred to a PC and used to create a detailed installation certificate.
Consumables for example Hilti HST 3, HST 2, KB-TZ and KB 3 expansion anchors for cracked and un-cracked concrete, Hilti HSA expansion anchors for un-cracked concrete.

AT-ready tools are equipped with the sensors and on-board intelligence to confirm if an anchor has been torqued according to ETA and ICC-ESR approvals. The operator simply inputs which anchor is being used – as easy as scanning the box with the SI-AT-22's integrated barcode reader – and the tool does the rest. Afterwards, the tool can be connected to a computer to instantly generate an installation report, offering inspectors and specifiers a guarantee that the work has been carried out exactly as specified.