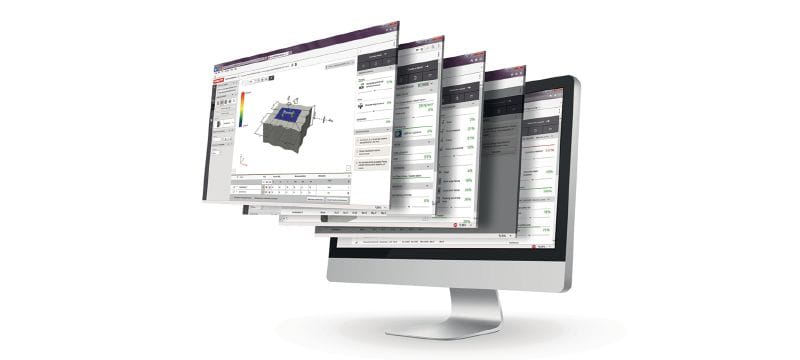 Move cursor over image to zoom.
Click on image to zoom.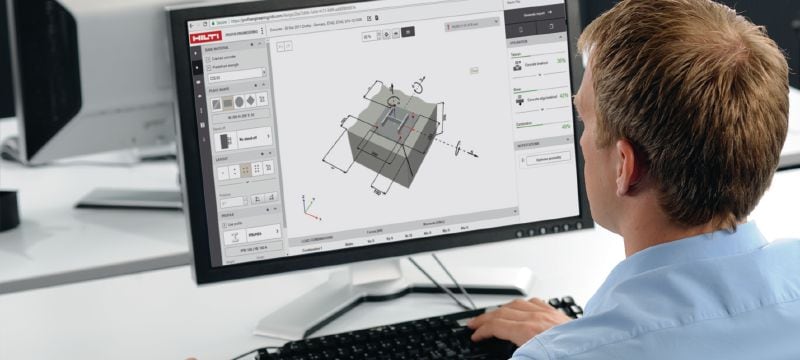 Move cursor over image to zoom.
Click on image to zoom.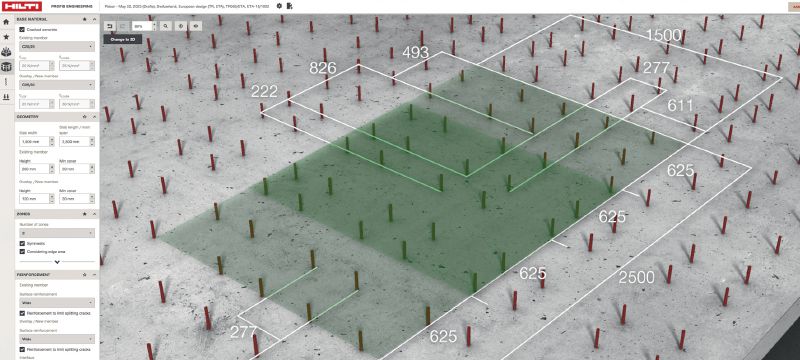 Move cursor over image to zoom.
Click on image to zoom.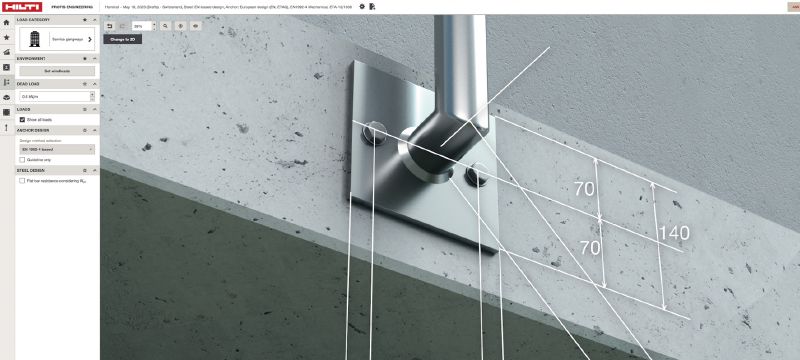 Move cursor over image to zoom.
Click on image to zoom.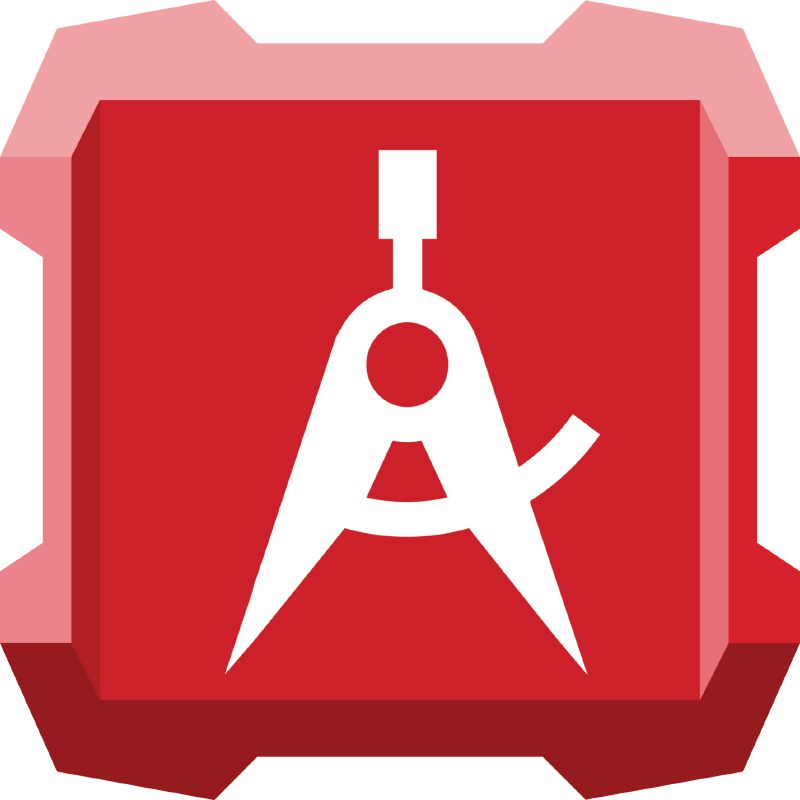 Move cursor over image to zoom.
Click on image to zoom.
PROFIS Engineering Suite structural design software
New product
Item #r6502279
Cloud-based PROFIS engineering software for designing concrete-to-steel and concrete-to-concrete connections according to a wide range of codes and approvals
Capabilities: Anchoring steel to concrete, Anchoring steel to masonry, Concrete overlay, Concrete over metal deck, Handrail fastening, Post-installed rebar
Codes and approvals: Supports many country-specific design methods, and can generate detailed design reports to easily verify compliance.
Training and support: No matter if you are a newcomer or an expert, we offer technical training and demonstrations (face-to-face and online) to guarantee you can exploit the full potential of the software.
More technical data
Highlights
The fastest way to design baseplates with post-installed and cast-in anchors; post-installed rebar; concrete overlay, handrails and other fixtures with Hilti
PROFIS Engineering Suite is cloud-based, so you can get started instantly. Even the latest codes and product details update automatically. All this pre-set information can save you hours researching the latest approvals, codes and anchors. Avoid other slow, error-prone tasks – like manual load transfer – thanks to the direct import function from other structural analysis software such as Etabs, Robot, SAP2000, StaadPro, Dlubal RFEM and RSTAB.
Minimise waste and save time, without compromising on code compliance
The extra precision offered by the paid version of PROFIS Engineering Suite, especially Component-based Finite Element Method (CBFEM) analysis, helps you cut excessive tolerances when designing connections. The result is a design which helps you to save material and labor costs, while still reflecting relevant codes and real behavior of the whole baseplate connection.
Fixture plate rigidity analysis
Free structural connection design software also available
After the free trial of the premium version ends, you can still rely on PROFIS Engineering Suite for virtually all common structural connections. Our standard free software is ideal for everyday cases where rigid design or a baseplate rigidity check is enough. You will be able to design cast-in place anchors using the free software.
Easily document your designs and export them to your main BIM and CAD software
Detailed, step-by-step anchor design reports displaying drawing and structural formulas on each step can be generated on-demand. Your designs can also be exported in 2D and 3D for integration into your standard BIM and CAD programs.
Structural design software in line with local or international standards