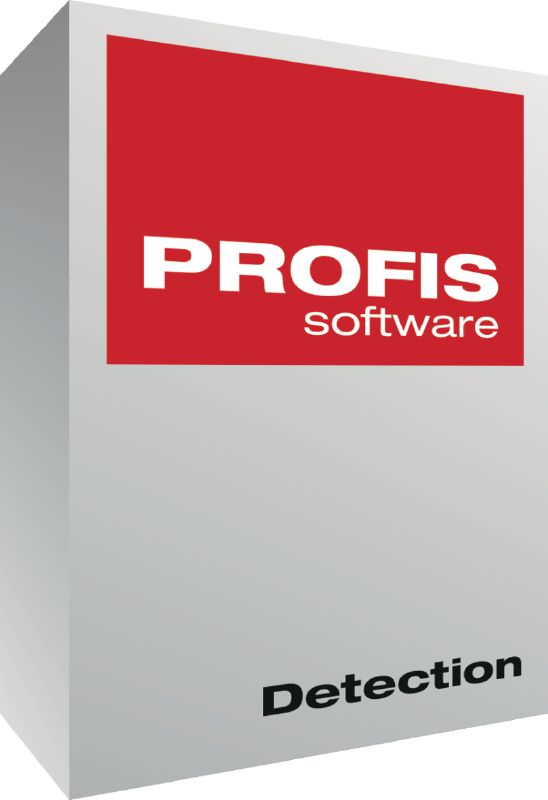 Move cursor over image to zoom.
Click on image to zoom.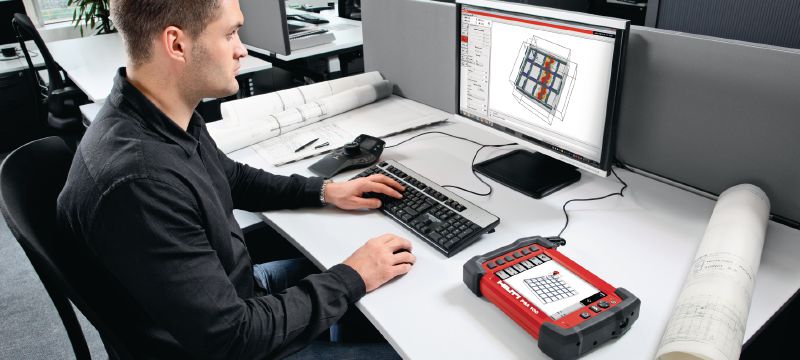 Move cursor over image to zoom.
Click on image to zoom.
PROFIS Detection Office
New product
Item #r4335368
Software for analyzing and visualizing data from Ferroscan concrete scanners and X-Scan detection systems
Supported operating system: Windows 7, Windows 8, Windows 10
Security and authorizations: Hilti-signed software
Minimum disc space required: 250 MB
More technical data
Highlights
Analyze and model your concrete scans with one software program
Full data processing from raw data to 3D models, including 2D and 3D plan views or cross-sectional images. With PROFIS Detection Office, you can easily create an accurate 3D model of hidden objects within a concrete structure. The software is BIM-ready in order to facilitate more efficient, accurate, cost-effective and reliable project planning.
Simplify structural analysis using visualization tools
PROFIS Detection Office supports three-sensor data overlay – radar, EM and Ferroscan – for easy target object classification and depth calibration
Compatible with popular BIM, CAD and PROFIS Anchor software
Supports data export in various formats for use with popular design applications such as AutoCAD®, Trimble SketchUp® and many more. Supported export formats include: DXF, COLLADA, PLY, X3D, BMP, JPG. You can import X3D scan files in PROFIS Anchors to support collision-free anchor and baseplate design.
Help avoid damage while drilling or sawing – even before work begins on site
Scan positions can be labelled with building coordinates and exported for accurate scan placement in design files or repositioned later on-site with layout tools.
Get all the facts for more accurate bidding and scheduling
Having the best possible structural information in advance allows more accurate communication and tendering. Easy-to-understand structural reports help you avoid unexpected remedial works and damage during drilling, coring or sawing.
Easily generate structural assessment reports
Assessment reports and documentation to support design, refurbishment, or extension of existing structures can be exported in Microsoft Word®, PDF or HTML format.