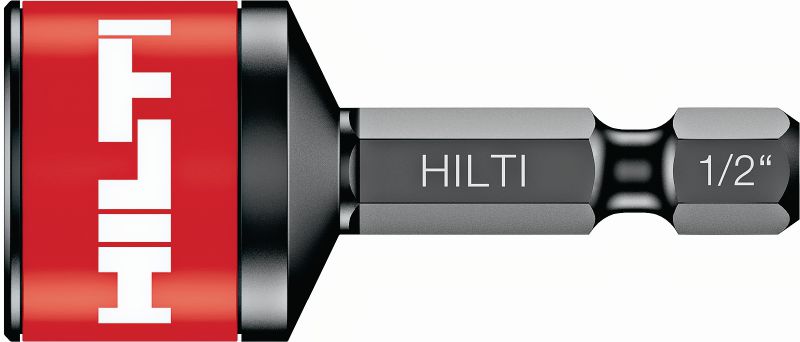 Move cursor over image to zoom.
Click on image to zoom.
S-NS (C) Nut setter
New product
Item #r25917
Nut setter with non-magnetic / ball-lock screw retention for use with hex-head screws
Feature: Mechanical nutsetters
Connection end: 1/4 in hexagonal
Product class: Premium
More technical data
Features & Applications
Features
Non-magnetic design with ball-lock screw retention for hexagonal-head screws
Remains clear of metal filings
Manufactured from shock-resistant tool steel selected for use with impact drivers – helps reduces the risk of premature breakage
Applications
¼" hexagon connection end for use with all common holders (DIN ISO 1173-F 6.3)
Suitable for use with cordless universal screwdrivers and impact drivers
Nut setter for use with hexagonal head screws, e.g. metal construction screws and self-drilling screws
One nut setter for use with both stainless and carbon steel screws
Fastening into metal
Solutions for driving self-drilling and self-tapping screws in a wide range of metals including steel and aluminium.